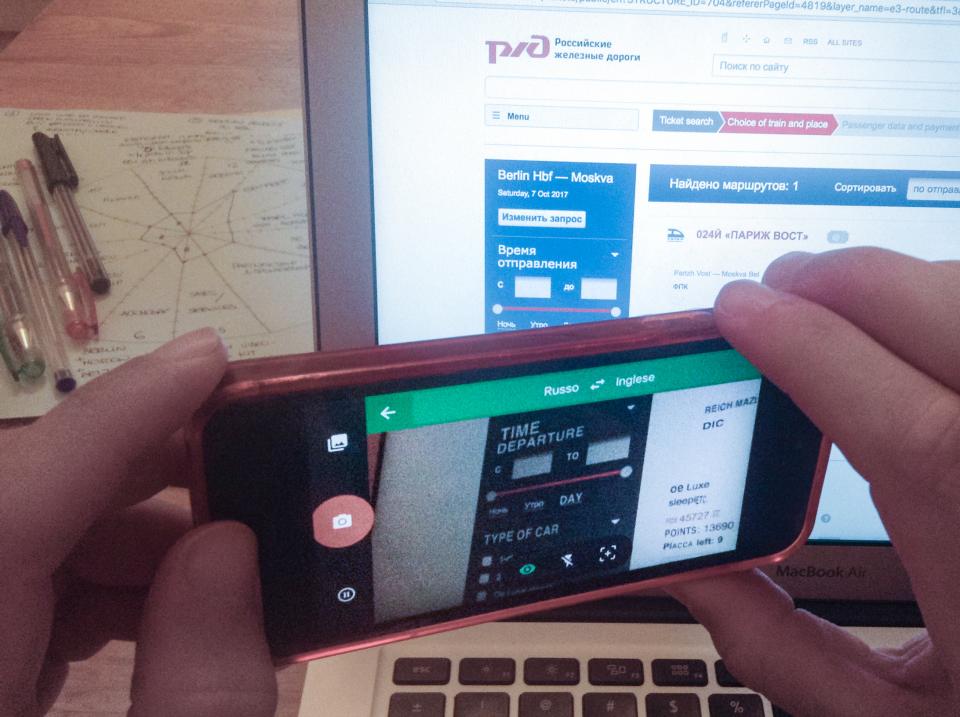 It's been an exciting week for us. We've got an itinerary, a ticket and a date.
Itinerary
For the first country that we will be visiting in our travels. Russia Россия !!
We will go to:
Moscow
for its architecture and… because we love capital cities!
Kazan
for its history and because we are fascinated by its all-faith centre.
Yekaterinburg
for its proximity to the Urals, because simply we love mountains.
Krasnoyarsk
for the Stolby Nature Reserve and… because we'll need a break after 33 hours in the train ;)
Irkutsk and Ulan-Ude
for the Lake Baikal because it's the largest (by volume) and the oldest lake in the world. So impressive!
Ticket
Our very first ticket for the trip. Berlin to Moscow. 25 hours, 4 countries, 2 train berths. Purchased from the Russian Railway website. Much cheaper than any other websites and travel agencies on the web. Highly recommended. Only hiccup: it's in Russian. But that's not a problem and can actually be quite fun… Google Translate is there to help (see picture).
Date
7th October 2017 (yes, it's only an ironic coincidence to happens to be Russian President's birthday). Note it down to wish us safe travels!
Any recommendations on the places we'll be stopping at? And on any social enterprise there? Share in the comment box below or write on email/Facebook.
51.5560809, -0.10353989999999