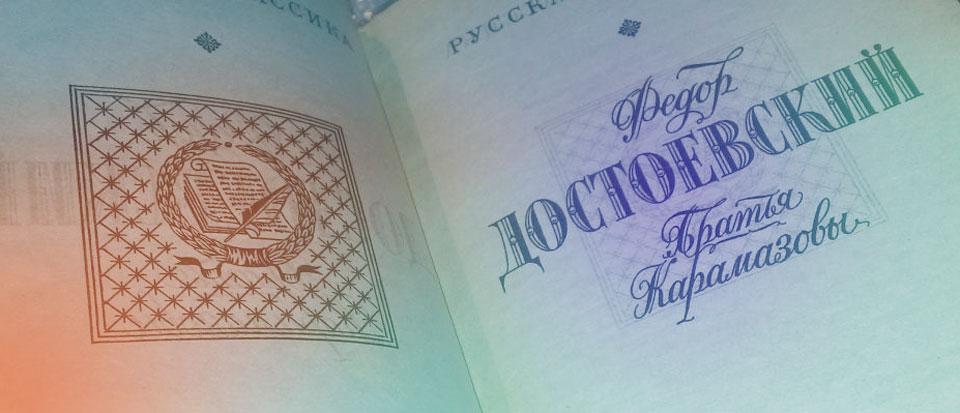 Like Tolstoj, I haven't finished reading 'The Brothers Karamazov' [Бра́тья Карама́зовы] novel by the Russian author Fyodor Dostoyevsky. 
I started it, liked it a lot but then I got side-tracked by our wedding prep. I read it until the naughty father is killed. Then, I got married.
Our wedding day was a great one. We had planned it pretty well. Not everything went as we had planned, though. Some things were different. Some others went even better. Overall, it was a success… at the very least, because we enjoyed it so much!
Now, we are planning again. For a new adventure (our social (ad)venture!), quite complex too because it's a project and it's a trip, right?
Are we ready to go? We are getting there and this is the most important thing. Planning is about learning to adapt to how things evolve around us. Isn't it?
Logistics-wise, we are making progress. We are submitting visa applications. We are contacting people on Couchsurfing (thanks, Rike for accepting our request in Berlin!). We are looking into our equipment & gears - watch this space for a future blog on this!
Techie-wise, we are also making progress. Have you seen last week's blog? Check it out for the picture of what you can do with Google Translate and a smartphone!
Then there are our readings. 'Professional' readings about Design Thinking, communication design, social impact, etc. All those readings that will help us in our project.
And narrative readings, like 'The Brothers Karamazov'.
This classic novel is about faith. It is about a dramatic struggle between personal and collective faith. It is about the intimate and anthropological struggle between faith and reason, and how it translates in society. One can strongly feel a sense of holiness in this novel and still feel that holiness is accessible. There is something about the divine involvement in human matters, including the very worst ones.
And the struggle is not only spiritual. It is also a struggle for justice and a power struggle.
We don't know who wins. We won't know because this is the story of life. Human life, personal lives…
Are we going to understand a little bit more about us, about Russia, about our stories through our travelling?
51.5564582, -0.10402850000003